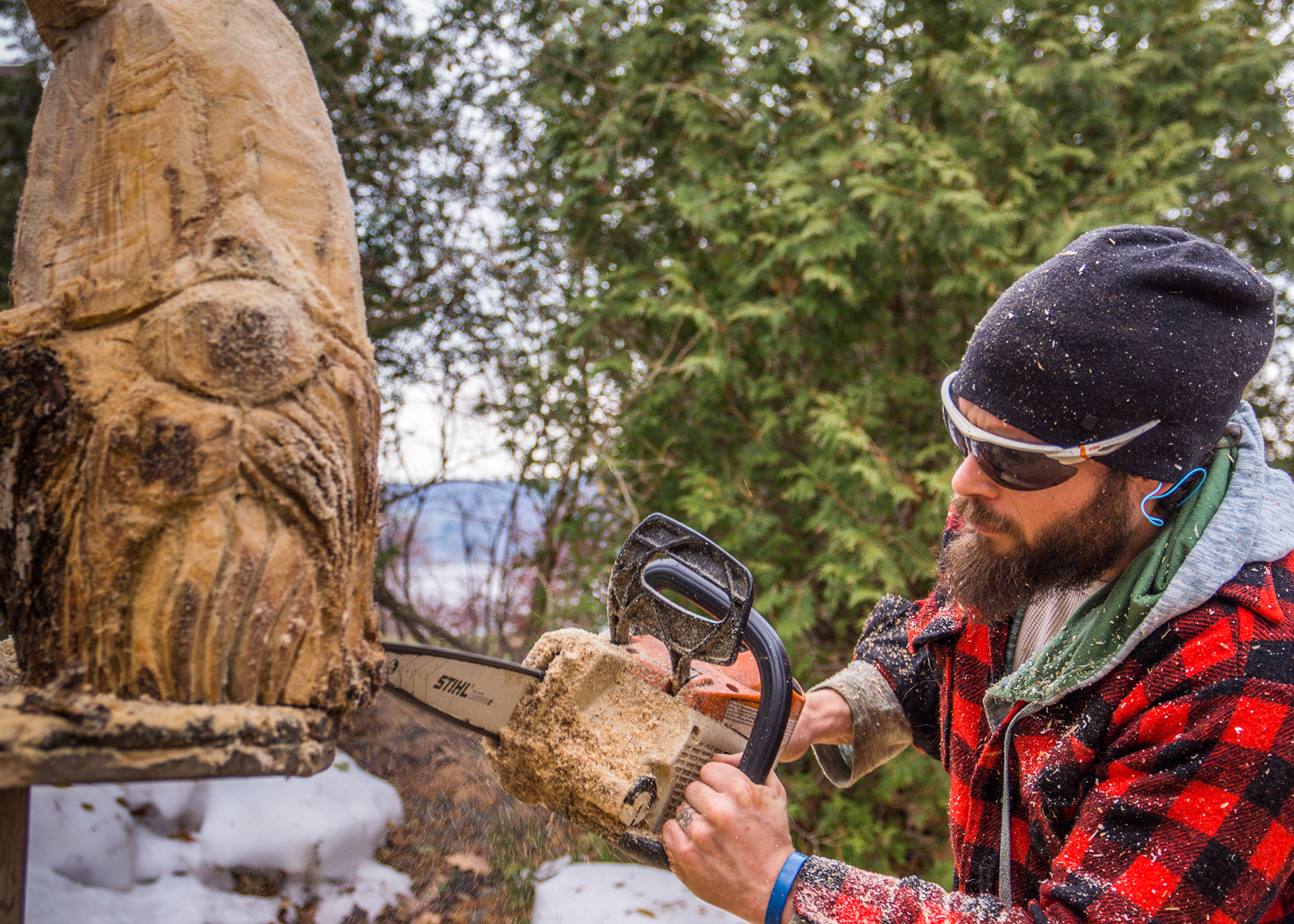 "Vince the Tree Guy" is a Certified Arborist, chainsaw carver and longtime friend of Infinity and the Jamestown Community. An active event partner and fundraiser Vince and company at Sherwood Arts have raised thousands of dollars for local charities and community organizations through events and chainsaw carving raffles since 2017.
Vince is a partner at Tactical Tree Solutions- your friendly neighborhood Tree Guys – and uses the byproduct of trees removed to create one of a kind, made to order chainsaw carvings.
Vince incorporates his love of nature into subjects of his creations and enjoys working with various media including oil and acrylic, charcoal and incorporates fundamentals such as color theory, composition, figure and gesture, and 3D sculpture into his classes and lessons at Infinity.  Vince's unique background and approach creates and exciting environment for students where whimsy and creativity are the driving factors for student projects.